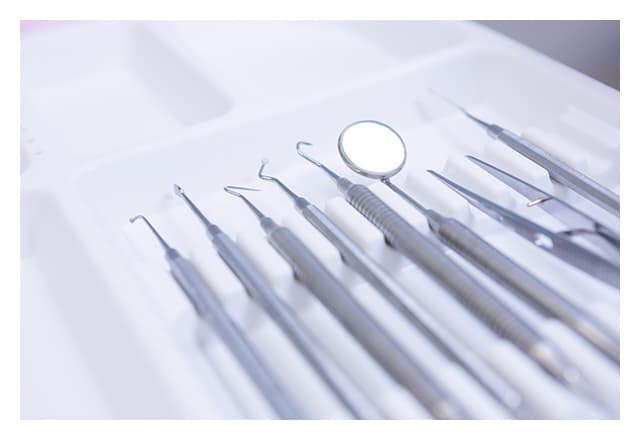 Week 1
General introduction to terminology and equipment and CPR CERTIFICATION.
Week 2
Four-handed dentistry, instrument transfer, isolation techniques, suctioning (HVE), local anesthesia, patient positioning, and handpiece
maintenance.
Week 3
Radiology theory and practice of intraoral & extraoral x-ray techniques, x-ray safety and darkroom procedures.
Week 4
Amalgam & composite materials, instruments, mixing, curing, tubs & trays
Week 5
Cements and liners, alginate impressions (upper arch), model pouring, and trimming. XRAY QUIZ
Week 6
MID-TERM EXAM, Oral surgery & periodontal instruments and materials, sterilization procedures, alginate impressions (lower arch).
Week 7
Crown & bridge instruments and materials, making temporary restorations, and bite registration.
Week 8
Endodontic materials and instruments, orthodontics, job interview skills.
Week 9
Office Management, front desk operation, appointments, billing dental insurance, office management software, OSHA regulations as it applies to dental assisting. Review and practice for final exams.
Week 10
FINAL EXAM AND GRADUATION, Pediatric dentistry, final written exam, X-ray practical, and practical clinical exam, Graduation and awarding of certificates.
Note: the Day #s correspond to the Chapter #s in the syllabus, "Concepts in Dental Assisting".